CIVIQUO is proud to be collaborating with the following immigration agencies, advisers and consultants, amongst others.
ARQ is a multi-disciplinary organisation providing a wide range of immigration, corporate, tax and business advisory services.
BIZ Consult places particular emphasis on a practical approach & impeccable quality. We consistently satisfy the high expectations of our clients.
Trusthworthy, experienced, individual - Citizen Lane is your prime choice to manage your citizenship or residence by investment application.
Integritas Group is a multi-disciplinary firm providing residence-by-investment (RBI) and citizenship-by-investment (CBI), corporate and trust services to international clients.
An incubator-accelerator offering a concierge service that handles every aspect of moving to France, from pairing you with the right start-up, to finding the right school for your children.
American Corporate Services
American Corporate Services Law Offices, Inc. is an established law firm with headquarters in San Francisco, California that provides immigration and business services in the United States since 1991.
Angela Lu Consulting
Being a native Chinese from the Cosmopolitan Shanghai who has lived abroad for more than 20 years, Angela works with a Western work ethic while understanding what UHNWIs from the Far East search for, through Immigration by Investment.
Azevedo Legal
Practice leads to perfection. By focusing almost exclusively in providing migration legal services, our practice is uniquely positioned to find your unique migration strategy.
Baltconsult
Serving clients for over 16 years, Baltconsult offers fast processing, confidentiality and a great track-record for immigration consultancy.
Blu Pearl International
Blu-Pearl provides the best one-stop Citizenship by Investment solutions. With a premium on integrity and performance, our clients receive speedy, professional, and affordable services.
Caribbean Lifestyle Services
Caribbean Lifestyle Services offer an efficient and effective citizenship by investment application services, as well as a wide range of concierge services.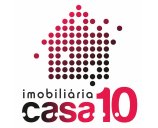 Casa 10 Imobiliária
No one knows Portugal Golden Visa like we do! Casa 10 Imobiliária is helping clients with real estate solutions and Portugal residency with 100% success.
Cathay Group
Based in Turkey, Cathay Group are a one-stop-shop Citizenship by investment solutions provider. Offering guaranteed suitable properties for citizenship applications with a track-record of more than 50 successful cases.
CCP Inc.
CCP Inc. was established in 1997 in Dominica. We offer offshore solutions which help people and businesses achieve long-term financial goals by giving them the means to navigate uncertain, shifting economic landscapes.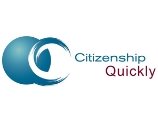 Citizenship Quickly
We have over 36 years of combined experience in investment migration and real estate investment advisory in the USA, Caribbean, and Dubai. We have served clients from Asia, Africa, Middle East, Russia and USA.
Citizenship Solutions Ltd.
We offer fast processing, confidentiality and a great track record. We are a government authorised agent & a one-stop-shop solutions provider for Citizenship by Investment.
Elina Almanova Law Office
Cyprus-based family-owned law firm providing immigration services. Our firm pays special attention to the importance of confidentiality and quality.
Ernesto Díaz-Bastien Abogados
Ernesto Díaz-Bastien & Associates will offer personalized legal services adapted to each client's particular needs and interests, on both the national and international levels.
ExpoGroup
ExpoGroup is an international real estate business group. It specialises exclusively in international investment projects, opening therefore the entry gate to Europe for international investors.
Fitzwilliam Group
Established in 1975 in Ireland, Fitzwilliam Group take pride in professionally advising our Clients on Real Estate, Investments and secure options.
Giovani Group
Giovani Group is a real estate developer company based in South East Cyprus, with over 34 years of experience and success history in the property market.
Grant Thornton
CIP service providers since 2013. Over 230 successful applications processed to date. Responsive, professional service from a recognized international brand.
Gurulkan Cakir
Our law firm embraces our customer's goals as their own goals, and we are always working to ensure that our clients get full satisfaction.
Hayah Resident
Hayah Resident is your gateway to life and business via investment.
High Net Worth Immigration
At High Net Worth Immigration, we assist wealthy individuals and their families to secure permanent residence and citizenship around the world, through a variety of investment programs.
IBCC
With IBCC as your global partner, get access to specialized tax, legal and immigration experts, and turn your business and immigration venture into reality.
IDLF
The IDLF fund is the only asset backed debt fund available on the Irish market and enjoys a 100% track record with applicants.
I.M. Legal
We are an immigration Legal Team based in Lisbon, Portugal, with experience in helping clients from all over the world getting places. Why do we understand you? Because we have all been migrants before.
Infinity Group
Infinity Group provides the best one-stop Residency by Investment solution for Slovenia. We offer fast processing, confidentiality, and a great track record.
Infiniter
25 years of real estate experience, offering widest range of tailor-made properties for Passport, Golden Visa and Permanent Residency programs.
International Advisory Services
Serving clients for over 20 years, International Advisory Services are experts in citizenship services in the Caribbean, with the fastest processing times and confidentiality guaranteed.
International Partnership Solutions
IPS Group, headquartered in Istanbul -Turkey, offers the fastest processing times, confidentiality, and a great track record of approved Economic Citizenship to its reputable clients.
KSi Malta
KSi Malta has the right tax experts, with over 40 years' experience in the financial-services sector.
Lamares, Capela & Associados
Boutique law firm that provides services to those who want to live and/or invest in Portugal.
LBR Advogados
Office with an experienced and multidisciplinary team, able to follow all the stages of the great change in your lives that will start now.
Mahandru Associates
Experienced Investment Migration advisory firm with admirable track record of providing a comprehensive service in diversifying investment portfolios and obtaining alternative Residency and Citizenship.
McNamara Citizenship Services
We are a Government Authorized Agent and a full-service advisory agency offering quick, hassle-free, citizenship services with the highest success rates.
Nevita
Nevita is a real estate developer company with more than 11 projects in different areas in Istanbul, the company serves as a consultant for investors from over 70 different countries.
Newborder
No matter what you're trying to achieve, an immigration lawyer can guide you through this complicated process, one step at a time.
Oneworld
Oneworld Ltd provides integrated residency and citizenship by investment services that cover not only tax, immigration and citizenship aspects, but also international private law, real estate structuring and more.
PKZ & Associates
PKZ & Associates is a boutique consultancy based in Nicosia, the capital of Cyprus. We offer customised solutions for HNW families and international companies, including EU citizenship and permanent residency programmes.
Property Gallery
Property Gallery Developers & Constructors Ltd is a leading developer of Cyprus. We offer our clients a wide choice of residential and commercial real estate in the most popular areas of the Republic (resorts of Pissouri, Platres, Limassol, etc.).
Quick Service Visa
We are an immigration & citizenship firm offering unique services to our valuable clients. The strongest feather on our hat is 20 years of immigration & industry experience which distinguish Quick Service – Immigration & Citizenship among other players.
RBM Studio Legale
RBM is an Italian law firm providing legal and corporate services, with specialization in international business law, banking, finance and digital business.
RC New Zealand Investment
RC New Zealand Investment are a Government Authorised Agent and have helped clients gain Economic Citizenship with the highest Success Rates, 100% Confidentiality and with the shortest processing times since 1998.
Saratoga Capital
Saratoga Capital AIF VCIC Ltd. is a government authorized private equity and alternative assets fund helping investors to gain good returns and citizenship.
Sirtakinvest
If you're looking for an alternative place to live, whilst seeking a good investment opportunity, Sirtakinvest are here for you.
Spectrum
Spectrum prides itself on efficiency and effectiveness. We work hard for our clients to ensure that they get full satisfaction for their requirements. Our success rate is the highest and we will maintain that score.
Valads Coriel & Associados
VCA has a proactive team who combines experience and expertise from Law to Economics & Management. We are solution providers and our client's goals are a priority.
Zen Global
Zen Global has successfully and with discretion, assisted clients in obtaining permanent residency and second citizenship solutions around the globe, for 35 years.
Investment Migration Insider is the #1 publication for investment migration. Thanks to official sources continuously keeping the team apprised of policy updates, IMIdaily's readers are among the first to know of significant program changes that may affect their clients.
The Citizen, is the official publication of the Antigua & Barbuda Citizenship by Investment Unit (CIU). The online and printed magazine is a comprehensive 120-page full-colour publication used to promote all the elements of the country's CIP and its stakeholders.
Property-Malta.Biz
Property-Malta.biz is a local property aggregator site that works with a range of estate agencies to provide local and international clients with an easier and more hands-off way of finding the property they want.
A better, faster and more convenient way to innovate, grow and succeed. We aspire to stay one step ahead of the fast-moving payment world and constantly adapt our offer to the customer's evolving needs.
At Intelect Group our network of specialists provide complete coverage for your business data related issues. A 'one stop shop' of highly qualified people who will help you navigate your way through solving data problems around cyber security, due diligence, regulatory compliance, training and technology risk issues.
Swiss Insurance Partners ®
Swiss Insurance Partners is the world-leading independent consultant for International Health Insurance and pioneer of the Medical Family Office concept.